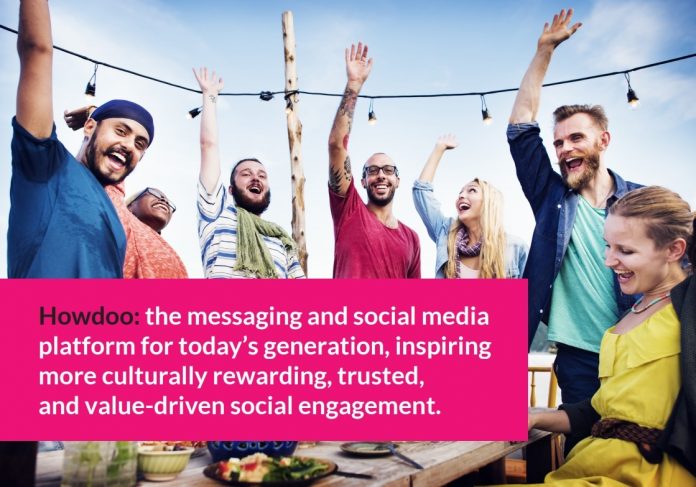 There are so many social media platforms where people spend a lot of time every day. The users use these platforms only for communication and sharing data. The social networking sites earn huge money by endorsing a variety of ads. The users earn nothing from these sites and that's what Howdoo is planning to change. It will present a different advertising model in which not only the publishers, but the users can also get paid. It means, if a particular ad campaign targets a user, he will get paid for being a part of the whole ad campaign.
The Howdoo's plan is to help the social networking site users in monetizing their social media activity. The users in this ecosystem will be able to decide how many ads they can consume a day. The ad companies will pay to the users for all their social media activities. The income will depend on the user's capacity of contributing to the social media platform. Howdoo is offering an easy way of making money to all the social networking fanatics.
How Howdoo's approach is different from other social media platforms?
Howdoo might seem similar to other social media platforms at the first glance. It is different because Howdoo is developed on Blockchain technology. This ecosystem uses the Ethereum blockchain to offer all of its features. Every conversation and data sharing activity will take place over the Ethereum Blockchain and therefore your data will be safe for many years. This platform is for everybody like normal social media platform users, advertisers, content creators, and sellers.
Key features of Howdoo ecosystem:
This blockchain based ecosystem offers the following features:
Social media users can earn money:
Everybody wants to make money. A lot of youngsters and other individuals spend hours on social networking sites. Howdoo will be a platform that will empower all these individual users. The users can have a complete control over their personal information. The modern social networking sites offer a limited control, but the Howdoo ecosystem will be completely different. Every user on this platform can choose the frequency and the volume of endorsements shown online. As many ads the users will select that many rewards they will get.
Rewarding the social media contributors:
There are millions of users who constantly post engaging, entertaining, and useful content on social media platforms. They never get paid for their efforts and creativity. Howdoo is planned to reward all those individuals. Only the original content creators will gain the reward and spammers will not get anything for their work. As estimated, the content creator can make around 60% of the endorsement repayment earned by Howdoo.
Provide a legitimate profit:
Whenever a user or community will earn profit by receiving ads, it will get a fair share. Howdoo is using smart contracts to ensure a legitimate profit from all the amount received by the publishers.
All in all, Howdoo seems a revolutionary social media platform and messaging platform that will draw millions of users from all across the globe. Investing in it would be a beneficial deal for any investor.
Token details
ERC-20 Compatible LEAVE THIS EVERYTIME
Total supply: 888,888,888
Symbol: HOWDOO
ICO Start date: Mar 28, 2018
ICO End date: Apr 28, 2018
ICO Price: 1 HOWDOO = US $0.1
Links
Website: https://howdoo.io/
Whitepaper: http://coinwoot.com/wp-content/uploads/howdoo-whitepaper.pdf
Telegram: https://t.me/HowdooHQ