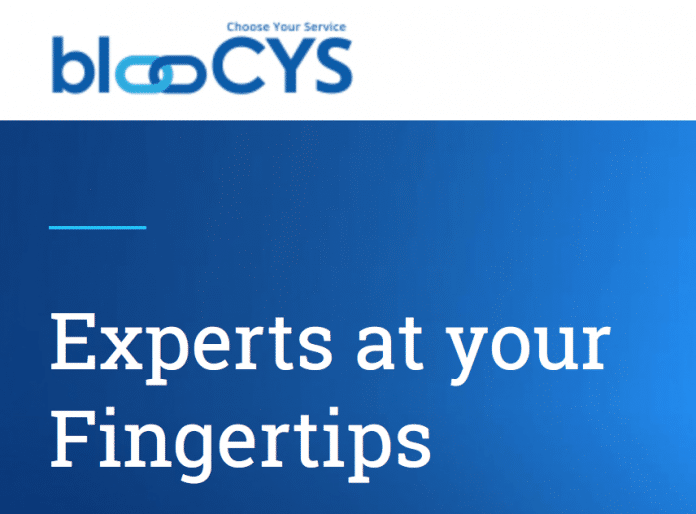 Whether you are buying a new car, looking for a new doctor, or planning to buy or use any new thing, you would like to know the best options available in the market. People in this age rely upon Google to find experts' opinion on everything they are planning to purchase. Do you know who these experts are and what are their credentials? A wrong advice can lead you towards a product that is simply the worst choice for your demands.
That risk is always associated with recommendations, reviews, and so-called unknown experts' advice. Therefore Bloocys has a decided to offer a decentralized platform where the users can take support of the leading professionals for any consultancy service they need through the live videos.
Why Bloocys?
This platform is using the blockchain technology to provide the most reliable solutions for people's demands. It is providing experts in all the sectors and from all across the globe to help users in making the right choices. The live video interaction with the experts makes it more reliable and useful for the users. Along with users, the experts in all the sectors can also join this platform to offer their knowledge and expertise and earn extra money without investing a lot of time.
Bloocys's goal is to develop an ecosystem in which both solution seekers and solution providers can find the solutions for their needs. All the joined participants within this business model will be economic beneficiaries and therefore they would like to use the services offered by this platform time and again.
How does it work?
Bloocys features a live communication system which allows the users to have live video communication with the experts in real time. The users can choose to record their conversation and experts can also record the videos. This recorded video can be beneficial for the users because they can use it later to understand what to do. The service seeking participants can also use the chatting feature to communicate with different experts to evaluate their knowledge before engaging in a video chat.
Everything within this ecosystem is going to be fair and transparent because of the underlying blockchain technology. The users will not need to use any third-party resource in order to access the services offered by the experts and other users within the Bloocys ecosystem. This is how this platform is going to work and offer quality solutions.
Tokenization:
Bloocys is offering the CYC utility tokens. This token will allow all the users to access the services offered within the ecosystem. It will be used for making fast and transparent payments and there will be smart contract securing each deal. This platform will also provide the users with crypto wallets to safely store and use the CYC tokens. You can acquire these tokens during the Pre-ICO and crowdsale.
Final thoughts:
Bloocys is going to be people's first choice when they will learn that they can meet actual experts through live video chats to take their opinion for their requirements. Therefore, this platform has a huge potential of success in the future.
Links:
Website: https://www.bloocys.com/
Whitepaper: https://www.bloocys.com/wp-content/uploads/2018/09/bloocys_whitepaper.pdf
Telegram: https://t.me/bloocys_official