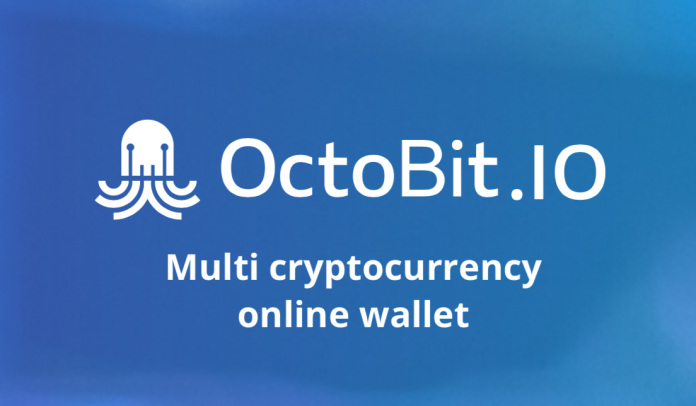 When we talk about Octobit, it is about a decentralized platform being designed to pay for different services and goods that one usually buys online. It would have a special algorithm embedded in the platform that can be used to make settlements through an online wallet that can support multiple currencies and would also support an advertising network for sites that are built on cryptocurrencies. The system proposes the use of a new form of digital cryptocurrency as well.
Features of Octobit
This platform and the cryptocurrency that it offers have the following features:
It would promote an online wallet that would support multiple cryptocurrencies.
It would act as an advertising platform for different cryptocurrencies.
The platform would encourage new products to be advertised on this platform.
Purchase, as well a sale of Octobit coins, would grow with the number of users increasing on the platform.
With support features for different kinds of cryptocurrencies, it would support multiple currencies and become a versatile wallet solution for users in the online world.
There would be a minimal fee charged for exchange.
The referral program on the platform would be lucrative and provide discounts to the users.
It would be supported by mobile apps as well.
The advertising platform that it offers would help different sites advertise their different cryptocurrencies. The system would support different ad formats.
Daily payments and support around the clock would be provided to all users of the platform.
The team working behind Octobit
The team of Octobit comprises Valeriy Popa as CEO and founder who also manages MediaBuyer. Dmitriy Doncov is a software engineer for the platform while Michael Lungu is a co-founder of the platform who has considerable expertise in crypto trading. Dmitriy Rotar acts as a Chief operating officer, Dean Karakitsos acts as Advisor along with several others working in similar or different capacities. The team is focused on building multiple currency wallets that would have unique features and attract several users on the platform.
Lucrative aspects of Octobit
It is a multiple currency wallet platforms; it would feature several advantages and be a lucrative application for many. With the rise of different types of cryptocurrencies, there is a need for a secure and versatile wallet option. ICO would help raise money for the platform to be lucrative and also allow token holders to gain their share of the Octobit coin that would be available in limited number. With several cryptocurrencies on the rise, the advertising network also would allow several to advertise their upcoming ICOs and benefits of their cryptocurrencies. It would allow people to use cryptocurrencies in making different purchases of products and services. This, in turn, will increase usage of cryptocurrencies and increase demand for the platform and its services. For interested investors, this platform poses a curative investment, especially for those who invest early in the system and obtain ownership of the tokens.
Symbol - OCTO
Total Supply - 100,000,000 (100 MILLION) COINS
AT PRE-ICO
From May 1 to May 20 it is planned to collect $200,000
AT ICO
From June 1 to June 20 it is planned to collect $1,000,000
1 OCTO coin = $0.012
THE DISTRIBUTION OF COINS
MARKETING: 70%
THE PROJECT TEAM: 10%
BOUNTY CAMPAIGN: 7%
PAYMENT FOR SERVERS BOUNTY CAMPAIGN AND EQUIPMENT: 7%
RESERVE FUND: 6%
Links
Website: https://ico.octobit.io/
Whitepaper: https://ico.octobit.io/OctoBit.IO_WhitePaper_en.pdf
Telegram: https://web.telegram.org/#/im?p=@OctoBitIO