WHAT IS L-PESA ALL ABOUT?
With the launch of L-Pesa, its' founders thrive to create a platform to meet the needs and demand of loans in the developing nations of the world. According to them, their aim is to provide loans on a collateral-free basis to those people who cannot avail loans from other institutions such as a bank due to lack of any property or asset to pledge against the funds. Along with it, they promise to keep their interest rates nominal and reasonable to make securing loans from them a lucrative option for the people belonging to underprivileged strata of society.
WHY WAS L-PESA CREATED?
L-Pesa was first created to give access to millions of people to easier and faster loans; in order to help them fight against poverty, set up their own businesses, pay off their children's education bills and achieve a better quality of life.
What makes L-Pesa different from institutions like a co-operative society is the fact that they want to earn money and make a profit and not just remain as a charitable and not-for-profit institution.
HOW L-PESA WORKS
In order to secure a loan from L-Pesa, users first have to create their account and register on their online website after which they have to upload a simple id proof such as their driver's license or passport. When the upload is completed, the users are then supposed to submit a loan application specifying the amount that they need to borrow.
After these simple formalities are completed and the loan is sanctioned, the amount of loan is reflected in the customer's Mobile money service app such as M-Pesa and others.
Also, users are handed over a monthly payment plan along with the interesting summary that they have to pay regularly. In case of default, the customer's credit score is affected negatively making it difficult for them to secure loans in the future.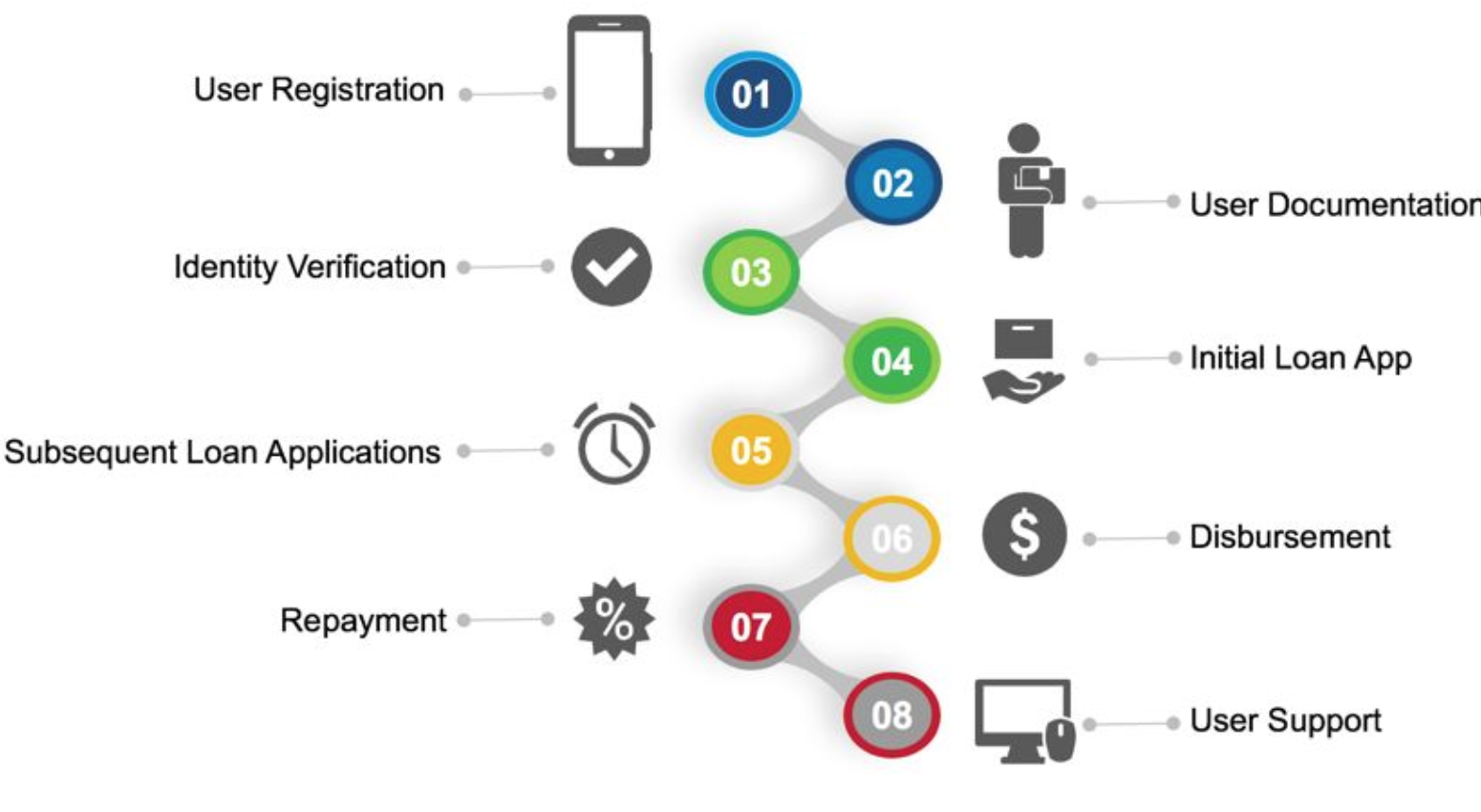 THEIR VISION
L-Pesa aspires to provide easy loans to people and change their lives for the better. According to the founders of L-Pesa, if sufficient loans are provided to the people living in Africa and Asia, the countries in these continents will prosper and their GDP will grow manifolds. With the launch of L-Pesa its founders strive to create a world where there is equity, equality and everybody has the access to basic facilities like education and their own homes. At present, their target market is Africa, but they want to cover Asia in the near future as well.
THEIR TEAM
L-Pesa is founded by Ron Ezra Tuval who is also its current CEO. Apart from him, L-Pesa's Core team consists of Bo Henriksen as their CMO, Tmir Hodorov as their Legal Advisor, Paulii Good as their Social Media and Marketing Advisor, Bogdan Fiedur as their Blockchain Advisor, John Peterson as their Fintech Advisor, Steve Good as their ICO Advisor, Jordan Balindo as Country Manager in Tanzania, Andrew Langat as Country Manager in Kenya, Dominic Gichomo as their Country Manager in Uganda and Amitabh Roy as their Project Manager.
Links
Website: https://kriptonofafrica.com/
Telegram: https://t.me/LpesaICO